Entrance Design With Firebricks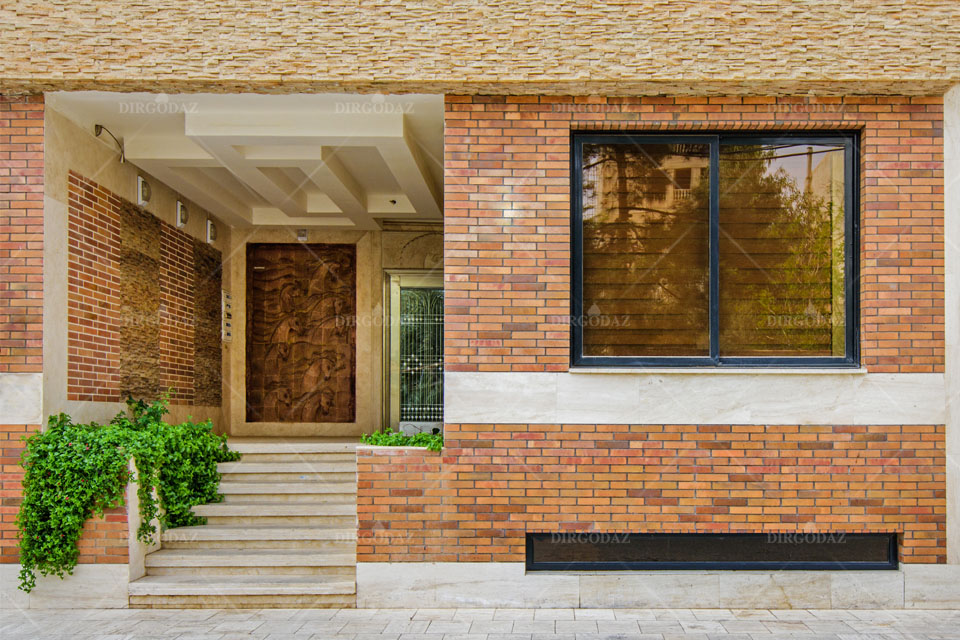 The entrance door is one of the first parts to appear when entering a building. It is also used several times throughout the day, and even in commercial and office buildings, it is one of the most important building effects. Undeniably, although the entrance door has a small space on the exterior of the building, it has a tremendous effect on its viewers. When it comes to designing the interior design of the building, it seems quite logical, but we also need to do this with the entrance to the building.
The main function of the entrance of buildings is to welcome viewers and their residents. That's why today, and with other developments in the world of architecture, their design has undergone many changes.



The Material of Entrance:
Wood has a very important role in creating a warm and quiet atmosphere. One of the most important parameters in selecting the entrance door is the orientation of your building and the amount of direct light from the sun. Because direct sunlight can cause long-lasting cracking, burning and flaring wooden doors. Steel doors with beautifully infinite designs can well provide the transparency you want to the interior of the building, so that the sections are made up of different combinations of refractory bricks and transparent sections with various designs and models. Building metal doors are created.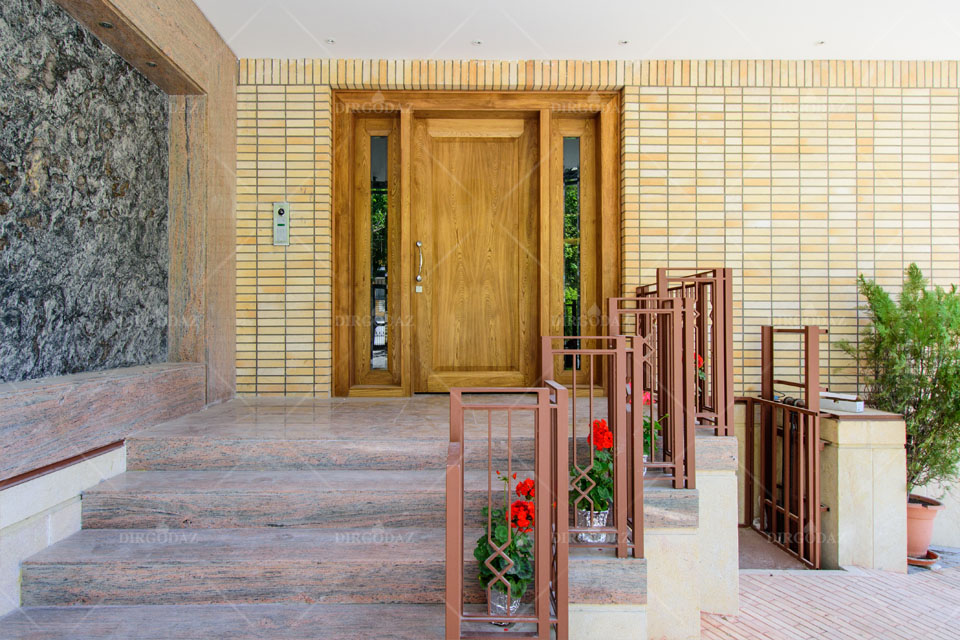 Color Scheme of Entrance:
The color of the entrance door is also very important because it has to be used in harmony with the color and texture of refractory bricks. Using ornamental plants in various types of florist boxes and pots is one of the best ways to achieve complementary harmonics along with the use of refractory bricks in design. Combining these colors with dark and light colors, refractory bricks can glare at the eyes of any viewer. Using refractory bricks with bright colors such as yellow and white, a very good field of freshness is created to make the plants create a more beautiful effect in the building.




Volume Design of Entrance:
It is true that it is recommended that all lines of the elements in the design of the building entrance should be direct, but different patterns and patterns of Chinese bricks can be used to design the layout of refractory bricks in the buildings. Some of these refractory bricks, in addition to creating transparency when exposed to light, create beautiful light and attractive shadows in the interior of the building. The combination of timing can have a good visual impact on the design of the entrance of the building, which can be combined with various materials.
The combination of different materials with diverse textures requires the knowledge of architectural design. Stone, refractory brick, wood, and metal are the most popular materials of choice